Ryan Stevenson: Our Future is Secret
May 27, 2020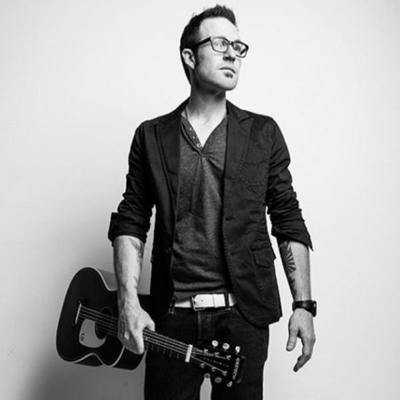 Watch this video with Ryan Stevenson, Christian Artist & Songwriter, where he discusses:
- trusting the Lord with our future
- remembering that God is with us in uncertain times
- the purpose behind his new song
Links
About
Stevenson released his first solo record, Running to You, with Christian label Off the Vine Records in 2007. Undiscovered followed in 2010 before the EP  Yesterday, Today, Forever arrived a year later on BEC Recordings. He switched to Nayrian Records for 2012's Champion of the World EP, and signed with Gotee Records for 2013's Hold Nothing Back. The title track of that album marked  Stevenson 's debut on the Billboard Christian songs chart. Gotee also released his third full-length album, Fresh Start, in 2015. It featured a duet with Christian rapper TobyMac that reflected an updated, poppier approach to production. The Top Ten Christian album also included "Eye of the Storm" (featuring Gabe Real ), which hit number one in 2016.
Schedule
Here are a few of the great speakers next on the schedule.
Niki Hardy
---
AUTHOR & SPEAKER
FAITH & PRAYER
Steve Fee
---
ARTIST & SONGWRITER
FAITH & PRAYER
David Dietrich
---
PRODUCER & DIRECTOR
FAITH & PRAYER
Robbie Kellman Baxter
---
FOUNDER OF PENINSULA STRATEGIES LLC
WORK & BUSINESS
Amanda Tress
---
FOUNDER OF FASTER WAY TO FAT LOSS
LIFE & PHYSICAL HEALTH
Allison Baggerly
---
FOUNDER OF INSPIRED BUDGET
HOME & PERSONAL FINANCE
Lauren Green
---
FOX NEWS CHANNEL'S CHIEF RELIGION CORRESPONDENT
FAITH & PRAYER
Andy Andrews
---
AUTHOR & SPEAKER
LIFE & INSPIRATION
Chris Norton
---
SPEAKER/AUTHOR/FOUNDER
LIFE & INSPIRATION