Contentrovert
Apr 22, 2020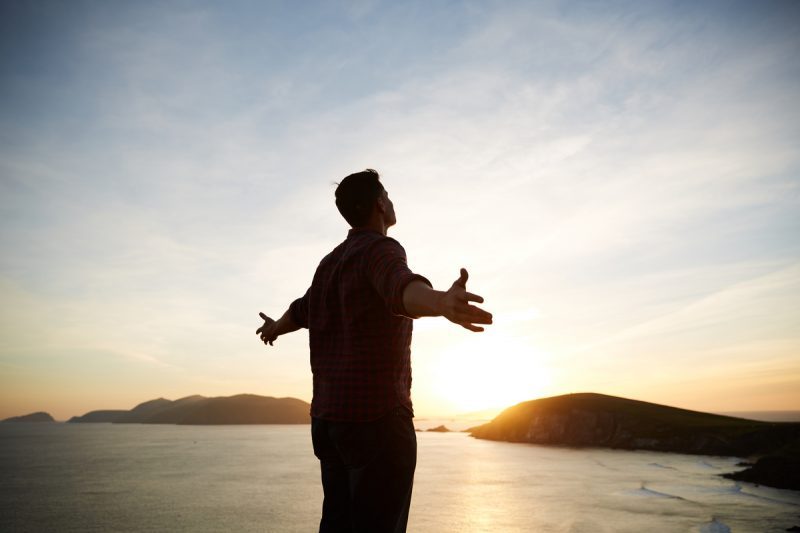 It seems that the way you process the challenges of social distancing, isolation, and quarantine has a lot to do with whether you are an introvert, extrovert, or ambivert (or maybe you\'re just a vert-green forest floor covering-no prefix needed).
As mandatory restrictions drag on, I actually hear introverts profess, \"I\'m lovin\' this,\" while extroverts confess, \"This is killin\' me.\"  Ambiverts like me can\'t make up our minds, but if we think a little deeper, like Carl Jung who pinned these psychological labels on us over 100 years ago, I realize that it\'s more like, \"I\'m lovin\' this, up to the point that it\'s killin\' me.\" Since none of us are purely extro- or intro-, you\'re probably somewhere on the ambi- spectrum, fluctuating between how much you like being home and how much you feel like you\'re going insane.
The Apostle Paul made an important discovery that is most applicable in our current situation: \"Not that I am speaking of being in need, for I have learned in whatever situation I am in to be content\" (Phil. 4:11, ESV).
What were Paul\'s \"whatever\" situations?  Try…hard labor, imprisonments, beatings, floggings, stoning, shipwrecks, adrift at sea, treacherous journeys (with no trip insurance), danger from Jews and danger from Gentiles, danger in the cities and danger in the wilderness, danger from (supposed) brethren, hunger, thirst, exposure…and on top of all that, worries for all the churches he had planted (cf. 2 Cor. 11:23-33). Makes me pause to think, how does our present circumstance compare?
With that refresher on what Paul faced, ponder how he was possibly able to be content in every situation! Well, he tells us: \"I know how to be brought low, and I know how to abound. In any and every circumstance, I have learned the secret of facing plenty and hunger, abundance and need\" (Phil. 4:12-13). Yes Paul, share that secret, and we need it now, for though our circumstance is lighter than yours, we still struggle with being content!
In his next breath, Paul obliges: \"I can do all things through him who strengthens me\" (Phil. 4:13).  Paul speaks of the Lord Jesus Christ who gives him, and us, strength to face every circumstance, whether good or bad, happy or sad. With what? Contentment.  That\'s the character of Jesus formed in you, no matter if you hang more intro-, extro-, or ambi- on the psychologist\'s scale. Like Paul, pursue Jesus\' Lordship in every circumstance and find a new and better classification on you from above (with a term I\'d like to coin and offer to a waiting world: Contentrovert).
- by Bill Adams, Chaplain at Christian Care Ministry