Staying Home is Hard
The number one way we've been told we can fight this virus is by staying home. But for many, that's easier said than done. Suddenly, homeschooling kids is the norm and budgets have to be overhauled. Let's take a breath, find some balance and make a plan.
CCM is providing this content as a ministry. The views expressed by the guests herein are their own and do not reflect those of CCM.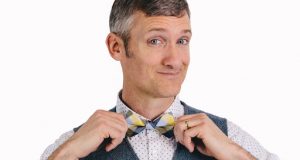 Sharing Hope would like to introduce you to Slugs & Bugs, a ministry that creates…
See More
Additional Resources
Here are some helpful resources we curated from organizations and speakers also seeking to help during this challenging time.
Wide Open School is a free collection of virtual learning experiences gathered by over 25 organizations, filtered by grade and subject.
Let your kids explore the world with free virtual access to over 1,200 museums and landmarks.
This list that is updated daily includes free activities for all ages, even livestream footage of African wildlife.
Scholastic has created day-by-day projects for every age group to keep kids learning and growing.
Schedule
Here are a few of the great speakers next on the schedule.
Niki Hardy
---
AUTHOR & SPEAKER
FAITH & PRAYER
Steve Fee
---
ARTIST & SONGWRITER
FAITH & PRAYER
David Dietrich
---
PRODUCER & DIRECTOR
FAITH & PRAYER
Robbie Kellman Baxter
---
FOUNDER OF PENINSULA STRATEGIES LLC
WORK & BUSINESS
Amanda Tress
---
FOUNDER OF FASTER WAY TO FAT LOSS
LIFE & PHYSICAL HEALTH
Allison Baggerly
---
FOUNDER OF INSPIRED BUDGET
HOME & PERSONAL FINANCE
Lauren Green
---
FOX NEWS CHANNEL'S CHIEF RELIGION CORRESPONDENT
FAITH & PRAYER
Andy Andrews
---
AUTHOR & SPEAKER
LIFE & INSPIRATION
Chris Norton
---
SPEAKER/AUTHOR/FOUNDER
LIFE & INSPIRATION