Joy matters.
In difficult times, it is more important than ever to take the time to laugh, smile and find moments of joy wherever we can. These performers are doing amazing work, bringing light into a world that can most certainly use it.
CCM is providing this content as a ministry. The views expressed by the guests herein are their own and do not reflect those of CCM.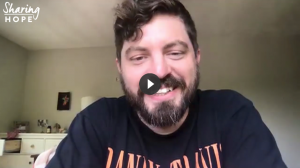 Watch this video with Artist/Musician, Josh Baldwin, where he discusses: -his transition across the…
See More
Schedule
Here are a few of the great speakers next on the schedule.
Niki Hardy
---
AUTHOR & SPEAKER
FAITH & PRAYER
Steve Fee
---
ARTIST & SONGWRITER
FAITH & PRAYER
David Dietrich
---
PRODUCER & DIRECTOR
FAITH & PRAYER
Robbie Kellman Baxter
---
FOUNDER OF PENINSULA STRATEGIES LLC
WORK & BUSINESS
Amanda Tress
---
FOUNDER OF FASTER WAY TO FAT LOSS
LIFE & PHYSICAL HEALTH
Allison Baggerly
---
FOUNDER OF INSPIRED BUDGET
HOME & PERSONAL FINANCE
Lauren Green
---
FOX NEWS CHANNEL'S CHIEF RELIGION CORRESPONDENT
FAITH & PRAYER
Andy Andrews
---
AUTHOR & SPEAKER
LIFE & INSPIRATION
Chris Norton
---
SPEAKER/AUTHOR/FOUNDER
LIFE & INSPIRATION
Health Care and Your Business
---
MEDI-SHARE HEALTH GUEST
CHURCH & SMALL BUSINESS
Coming Soon
Bobby Wilcox
---
MEDI-SHARE FITNESS TRAINER
LIFE & PHYSICAL HEALTH
Coming Soon
Cindi Killen
---
MEDI-SHARE CHAPLAIN
FAITH & PRAYER
Coming Soon