Life is Beautiful
Even when life is hard, we persevere. Here, we hope you find the knowledge and wisdom you need to face each day with confidence and even grow in the midst of hardship.
CCM is providing this content as a ministry. The views expressed by the guests herein are their own and do not reflect those of CCM.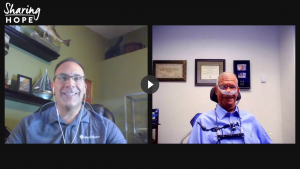 Check out this video with Author, Mentor, Encourager, John Paine, as he discusses: – True…
See More
Additional Resources
Here are some helpful resources we curated from organizations and speakers also seeking to help during this challenging time.
How to Stop Worrying Bible Reading Plan
In a season filled with reasons to worry, and isolation that fuels the cycle, this 4-day reading plan offers biblical wisdom to find an end to our worrying.
Whether you need information on symptoms, what to do if you're feeling sick, or how to slow the spread, the CDC has gathered the facts all in one place.
The CDC created a household checklist to help prepare and protect families from the COVID-19 outbreak.
Schedule
Here are a few of the great speakers next on the schedule.
Niki Hardy
---
AUTHOR & SPEAKER
FAITH & PRAYER
Steve Fee
---
ARTIST & SONGWRITER
FAITH & PRAYER
David Dietrich
---
PRODUCER & DIRECTOR
FAITH & PRAYER
Robbie Kellman Baxter
---
FOUNDER OF PENINSULA STRATEGIES LLC
WORK & BUSINESS
Amanda Tress
---
FOUNDER OF FASTER WAY TO FAT LOSS
LIFE & PHYSICAL HEALTH
Allison Baggerly
---
FOUNDER OF INSPIRED BUDGET
HOME & PERSONAL FINANCE
Lauren Green
---
FOX NEWS CHANNEL'S CHIEF RELIGION CORRESPONDENT
FAITH & PRAYER
Andy Andrews
---
AUTHOR & SPEAKER
LIFE & INSPIRATION
Chris Norton
---
SPEAKER/AUTHOR/FOUNDER
LIFE & INSPIRATION