Chuck Bentley: 7 Steps to Prepare Your Finances for COVID-19 Impact
Apr 14, 2020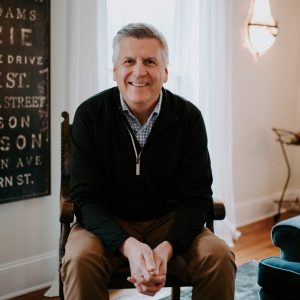 Enjoy this conversation with Chuck Bentley about how to be financially prepared for the impact of COVID-19.
Additional Links
Coronavirus Resources: https://bit.ly/2zsnyct
7 Steps to Prepare Your Finances for COVID 19 Impact: https://bit.ly/34HJPhF
Free Money Dates: https://bit.ly/2Vw6nzb
About
Chuck Bentley is CEO of Crown Financial Ministries, the largest Christian financial ministry in the world, founded by the late Larry Burkett. He is the host of a daily radio broadcast, My MoneyLife, featured on more than 1,000 Christian music and talk stations in the U.S., and author of his most recent book Money Problems, Marriage Solutions.
Schedule
Here are a few of the great speakers next on the schedule.
Niki Hardy
---
AUTHOR & SPEAKER
FAITH & PRAYER
Steve Fee
---
ARTIST & SONGWRITER
FAITH & PRAYER
David Dietrich
---
PRODUCER & DIRECTOR
FAITH & PRAYER
Robbie Kellman Baxter
---
FOUNDER OF PENINSULA STRATEGIES LLC
WORK & BUSINESS
Amanda Tress
---
FOUNDER OF FASTER WAY TO FAT LOSS
LIFE & PHYSICAL HEALTH
Allison Baggerly
---
FOUNDER OF INSPIRED BUDGET
HOME & PERSONAL FINANCE
Lauren Green
---
FOX NEWS CHANNEL'S CHIEF RELIGION CORRESPONDENT
FAITH & PRAYER
Andy Andrews
---
AUTHOR & SPEAKER
LIFE & INSPIRATION
Chris Norton
---
SPEAKER/AUTHOR/FOUNDER
LIFE & INSPIRATION