Brad Stine: Don't Waste the Pain
Apr 17, 2020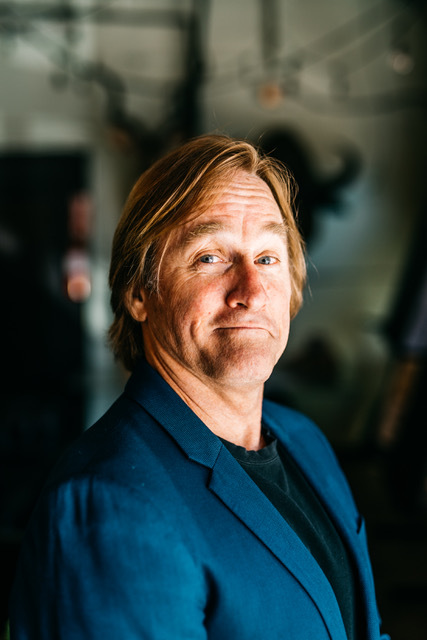 Watch this video with Brad Stine, Christian comedian, where he discusses:
Embracing spiritual discipline

Letting go of ego and idols of contentment

Fulfilling our true purpose and calling
Links
About
For over 20 years, Brad Stine has been by far the most unique Christian comic in the country. His desire to mix his style of intelligent and relatable comedy observations has always been supplemented by his desire to inspire believers to be bold and unapologetic about their faith in Christ. This approach has made him a sought-after comic for the \"right\", appearing numerous times on Fox & Friends, Huckabee, CNN, as well as on numerous Christian broadcasts. The accolades he has received from the likes of Tucker Carlson to Eric Metaxas and ministry leaders from Promise Keepers to mega-church pastors (and everyone in between) has made him one of the most influential Christian comics, actors, writers, and apologists in the nation.
Schedule
Here are a few of the great speakers next on the schedule.
Niki Hardy
---
AUTHOR & SPEAKER
FAITH & PRAYER
Steve Fee
---
ARTIST & SONGWRITER
FAITH & PRAYER
David Dietrich
---
PRODUCER & DIRECTOR
FAITH & PRAYER
Robbie Kellman Baxter
---
FOUNDER OF PENINSULA STRATEGIES LLC
WORK & BUSINESS
Amanda Tress
---
FOUNDER OF FASTER WAY TO FAT LOSS
LIFE & PHYSICAL HEALTH
Allison Baggerly
---
FOUNDER OF INSPIRED BUDGET
HOME & PERSONAL FINANCE
Lauren Green
---
FOX NEWS CHANNEL'S CHIEF RELIGION CORRESPONDENT
FAITH & PRAYER
Andy Andrews
---
AUTHOR & SPEAKER
LIFE & INSPIRATION
Chris Norton
---
SPEAKER/AUTHOR/FOUNDER
LIFE & INSPIRATION