Matt Hammitt: Peace Is Found in the Letting Go
Apr 23, 2020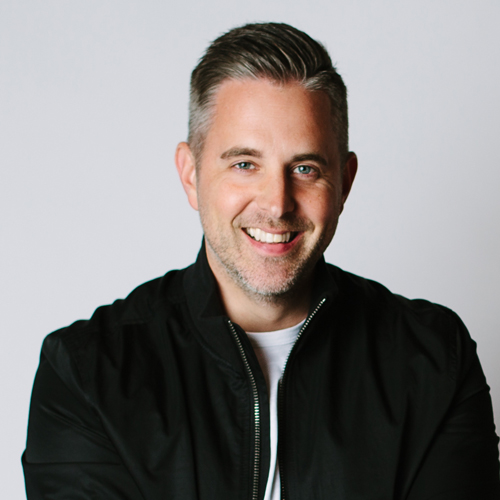 Watch this video with Matt Hammitt, former lead singer and songwriter for the band Sanctus Real, where he discusses:
- navigating the uncertainties of life
- seeing beauty in pain and hardships
- what it means to let go
Links
About
Matt Hammitt is an American singer, songwriter, speaker and author. Matt was the lead singer and songwriter for the band Sanctus Real from 1996-2016. He has been the recipient of three Dove Awards, has been nominated for two Grammy Awards for his work with Sanctus Real and has been awarded for his chart topping songs, performed by both Sanctus Real and other popular Christian music artists. Passion for family is what ultimately led Matt to leave Sanctus Real is 2015. Matt has been married to his wife, Sarah, for eighteen years, and they have four children. After departing the band, Matt joined the FamilyLife speaker team and is a keynote speaker and performer at marriage and men\'s conferences across the US, including Kirk Cameron\'s \"Living Room Reset\" events. In 2010, Matt\'s son, Bowen, was diagnosed with a life-threatening heart defect at nineteen weeks in utero. Leading up to Bowen\'s birth, Matt wrote his first solo album, Every Falling Tear, carrying the theme of trusting God in the darkest seasons of life. The album was released in September of 2011 on Sparrow Records. He also released a children\'s book with co-author, Jason Ingram, based on a song from the album, titled I Couldn\'t Love You More (Tyndale House Publishers).Waterbrook Multnomah (Penguin Random House) will be releasing Matt\'s next book in 2020. His new book will include the unfiltered story of Matt\'s life, so far, carrying a message of fighting apathy in faith, marriage and manhood.
Schedule
Here are a few of the great speakers next on the schedule.
Niki Hardy
---
AUTHOR & SPEAKER
FAITH & PRAYER
Steve Fee
---
ARTIST & SONGWRITER
FAITH & PRAYER
David Dietrich
---
PRODUCER & DIRECTOR
FAITH & PRAYER
Robbie Kellman Baxter
---
FOUNDER OF PENINSULA STRATEGIES LLC
WORK & BUSINESS
Amanda Tress
---
FOUNDER OF FASTER WAY TO FAT LOSS
LIFE & PHYSICAL HEALTH
Allison Baggerly
---
FOUNDER OF INSPIRED BUDGET
HOME & PERSONAL FINANCE
Lauren Green
---
FOX NEWS CHANNEL'S CHIEF RELIGION CORRESPONDENT
FAITH & PRAYER
Andy Andrews
---
AUTHOR & SPEAKER
LIFE & INSPIRATION
Chris Norton
---
SPEAKER/AUTHOR/FOUNDER
LIFE & INSPIRATION