John Paine: Defying ALS Through Intimacy with God
Oct 21, 2020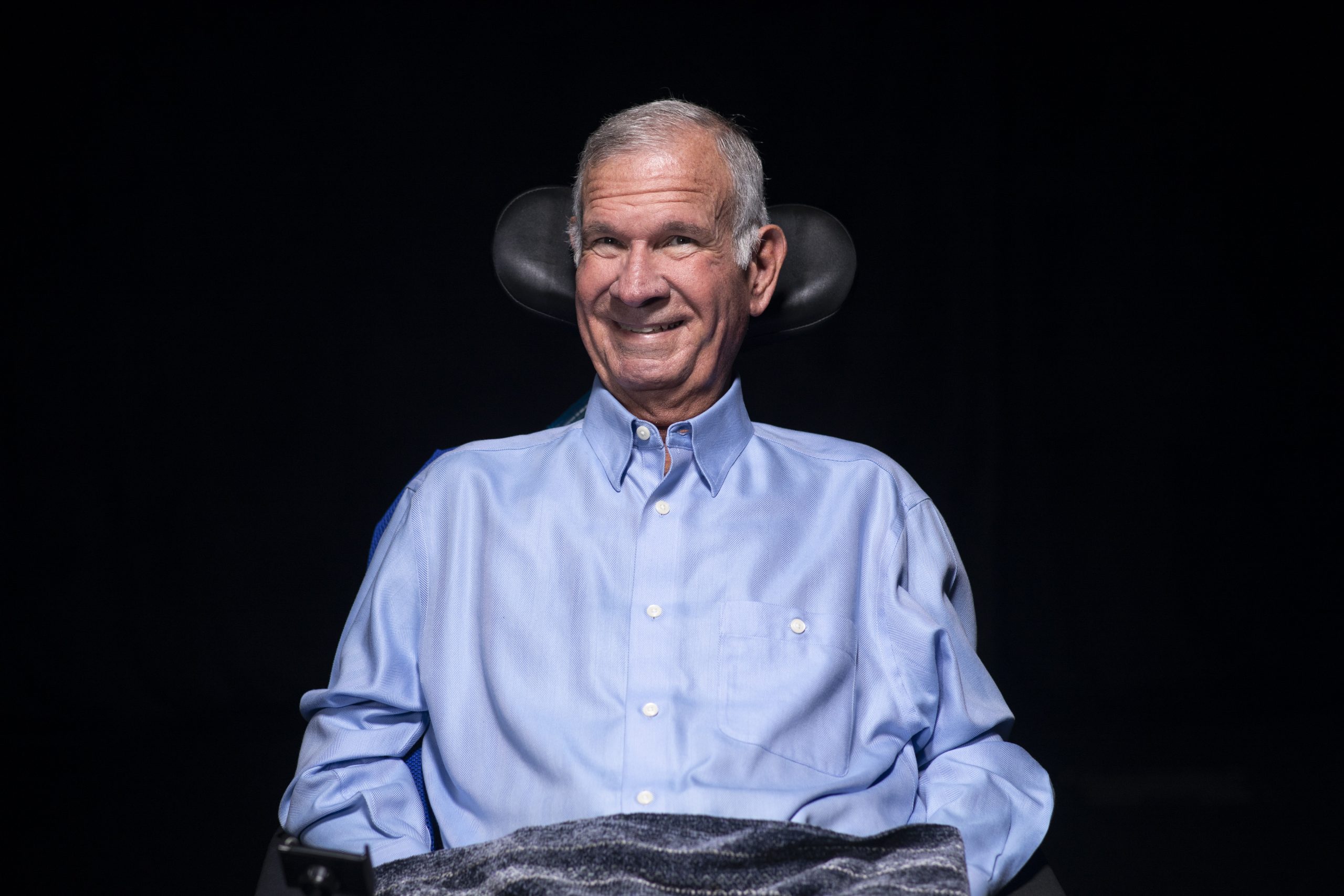 Check out this video with Author, Mentor, Encourager, John Paine, as he discusses:
- True Intimacy with God
- Living by Faith (Not Accomplishments)
- Feeling Stronger Now Than Ever Before
- Investing in People
Links
About
John Paine is a successful businessman and lay leader living in Plano, Texas. Diagnosed with the terminal illness amyotrophic lateral sclerosis (ALS), John amazingly has lived almost twenty years with the disease. A once active man, John now spends his days in a wheelchair, dependent on a ventilator for his next breath but has not given up on living. His greatest passion is mentoring others and sharing the true treasure of his life with them-intimacy with God. In the twilight of his life, John most enjoys spending time with his wife Margaret, the families of his four adult children and seven grandchildren.
Schedule
Here are a few of the great speakers next on the schedule.
Niki Hardy
---
AUTHOR & SPEAKER
FAITH & PRAYER
Steve Fee
---
ARTIST & SONGWRITER
FAITH & PRAYER
David Dietrich
---
PRODUCER & DIRECTOR
FAITH & PRAYER
Robbie Kellman Baxter
---
FOUNDER OF PENINSULA STRATEGIES LLC
WORK & BUSINESS
Amanda Tress
---
FOUNDER OF FASTER WAY TO FAT LOSS
LIFE & PHYSICAL HEALTH
Allison Baggerly
---
FOUNDER OF INSPIRED BUDGET
HOME & PERSONAL FINANCE
Lauren Green
---
FOX NEWS CHANNEL'S CHIEF RELIGION CORRESPONDENT
FAITH & PRAYER
Andy Andrews
---
AUTHOR & SPEAKER
LIFE & INSPIRATION
Chris Norton
---
SPEAKER/AUTHOR/FOUNDER
LIFE & INSPIRATION