Michael Blanton: Perseverance
May 27, 2020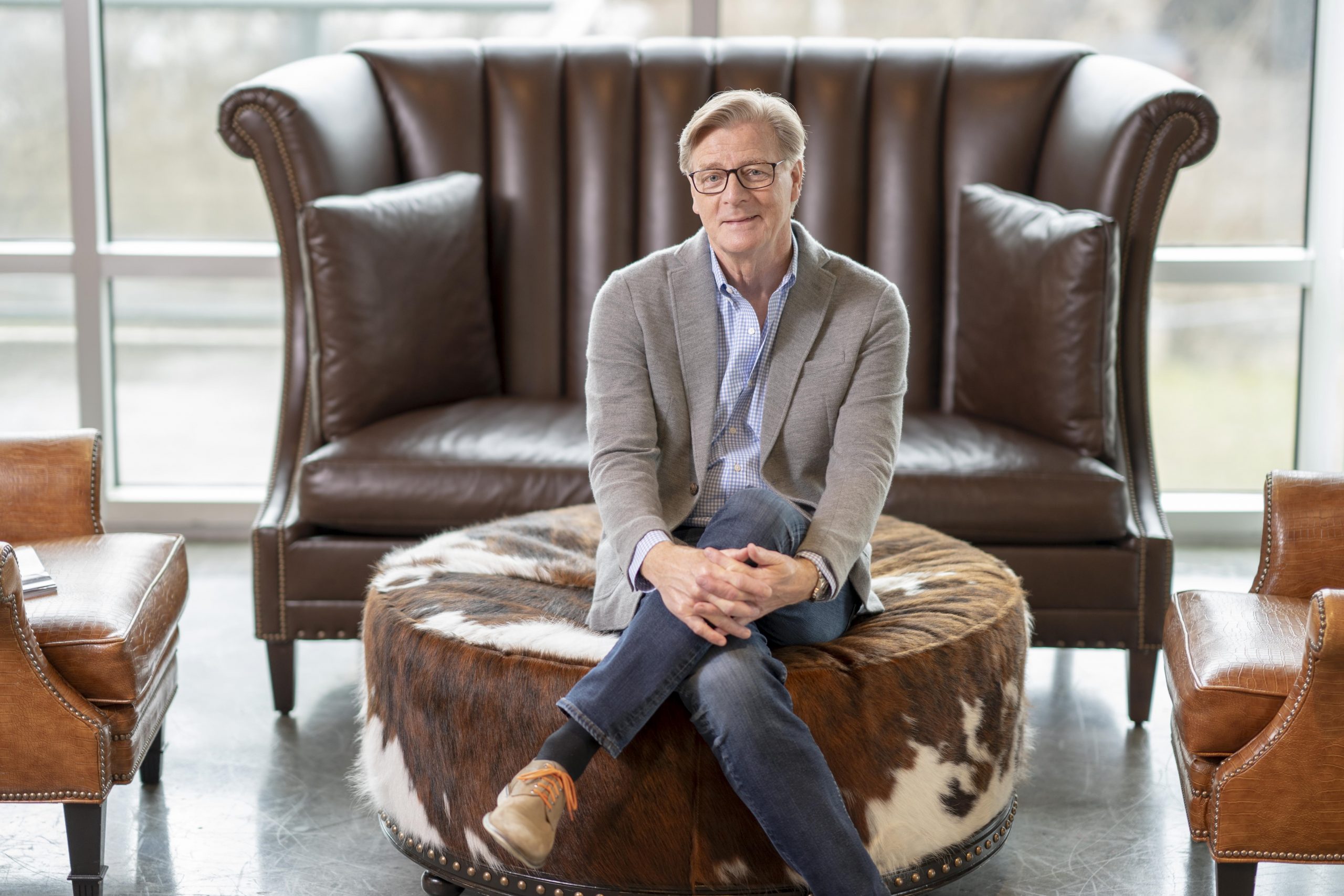 Watch this video with renowned Christian music producer, Michael Blanton, where he discusses:
-glorifying God through creativity
-making it through "uncertainties"
-persevering in the call
Links
About
Michael Blanton, of Brentwood, Tennessee, has had a celebrated career in the Christian music industry and is currently president of Halogen BNA.
A native of Amarillo, Texas, Blanton got his start in music as an A&R representative at Word Records in Waco, Texas, moving to Nashville in 1978 to open the company\'s office on Music Row. He and business partner Dan Harrell launched Blanton/Harrell Production and Management in 1980 with Amy Grant as their first client. In 1981 with friend Brown Bannister (\'75), they created Reunion Records and Reunion Publishing and soon launched the careers of artists including Michael W. Smith and Rich Mullins. Blanton served as executive producer for some of Grant\'s biggest hits, including the albums Unguarded (1985), Lead Me On (1988), and the multi-platinum Heart in Motion (1992), which sold more than ten million copies and received five Grammy nominations, including Album of the Year. He also executive produced hits for Smith including his debut, Michael W. Smith Project (1983) featuring the song \"Friends,\" The Big Picture (1986), i 2 (EYE) (1988) and Change Your World (1992). Blanton and Harrell worked with authors including Frank Peretti, helping him release his multimillion selling This Present Darkness in 1986 and Piercing the Darkness in 1989. Beginning in 1997, Blanton and Harrell served as co-presidents of Gaylord\'s Idea Entertainment, leaving in 2000 and forming Blanton Harrell Cooke & Corzine in 2001. There they signed acclaimed Christian artists such as Point of Grace and Bebo
Norman. In 2011, Blanton launched BeMusic and Entertainment to develop and manage new artists, such as Zane Williams, Dave Barnes, Ginny Owens, Ivory Layne, Andrew Ripp, Marc Martel, and Michael Martin Murphey. However most recently re-branding of management with Halogen Entertainment of California and partnering with Phoenix Stone of Backstreet Boys fame and Vertigo Media.  Blanton has also partnered with Gary Glover and Joe Beck and Billy Sprague to launch a new digital songwriting platform called, Songwriting University.
Schedule
Here are a few of the great speakers next on the schedule.
Niki Hardy
---
AUTHOR & SPEAKER
FAITH & PRAYER
Steve Fee
---
ARTIST & SONGWRITER
FAITH & PRAYER
David Dietrich
---
PRODUCER & DIRECTOR
FAITH & PRAYER
Robbie Kellman Baxter
---
FOUNDER OF PENINSULA STRATEGIES LLC
WORK & BUSINESS
Amanda Tress
---
FOUNDER OF FASTER WAY TO FAT LOSS
LIFE & PHYSICAL HEALTH
Allison Baggerly
---
FOUNDER OF INSPIRED BUDGET
HOME & PERSONAL FINANCE
Lauren Green
---
FOX NEWS CHANNEL'S CHIEF RELIGION CORRESPONDENT
FAITH & PRAYER
Andy Andrews
---
AUTHOR & SPEAKER
LIFE & INSPIRATION
Chris Norton
---
SPEAKER/AUTHOR/FOUNDER
LIFE & INSPIRATION