Scott Hamilton: Live Your Days
Apr 27, 2020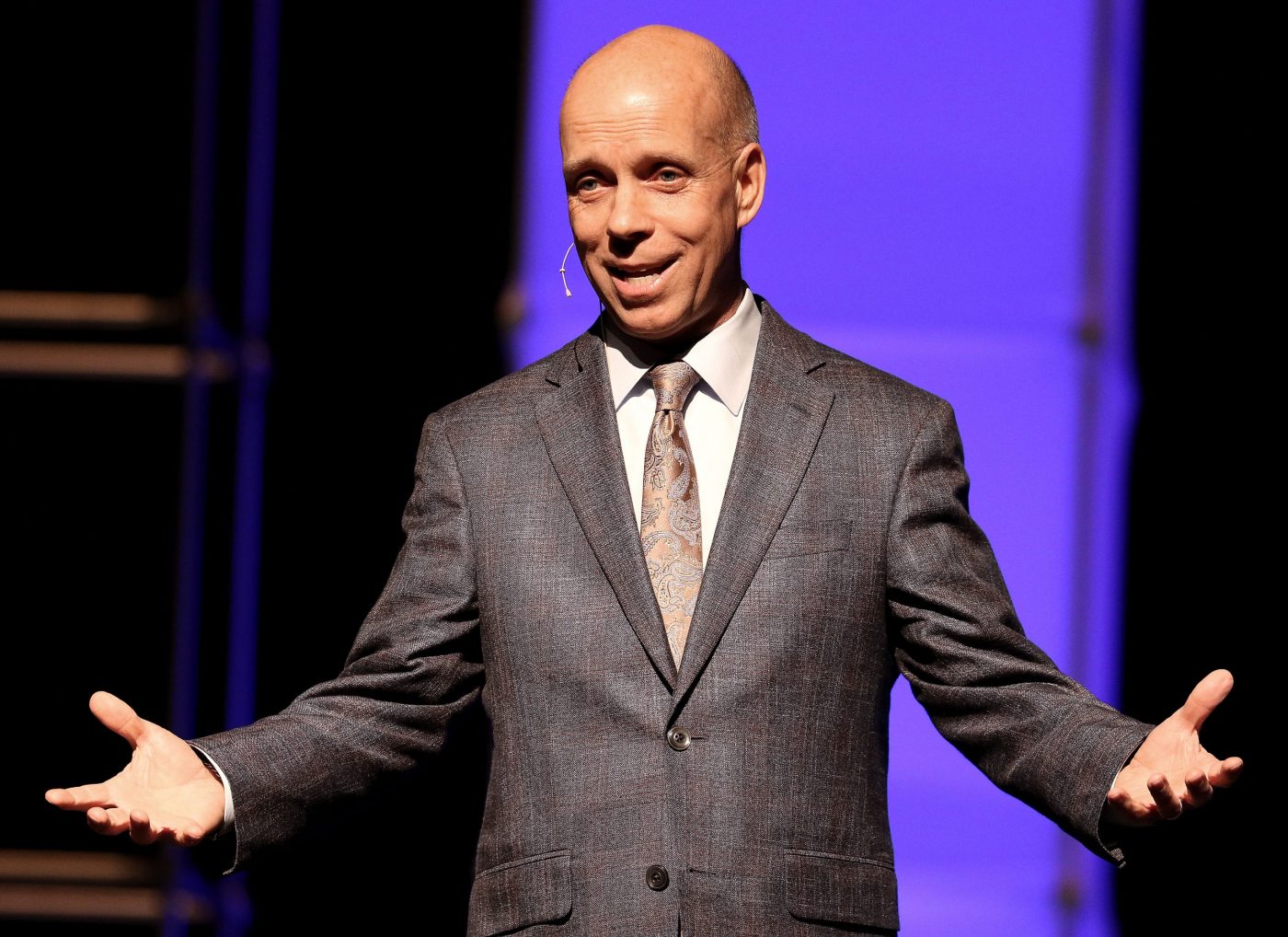 Watch this video with Scott Hamilton, Olympic Champion and cancer survivor, where he discusses:
- living our days to the fullest
- seeing beauty all around us
- finding purpose in our challenges
Links
About
Scott Hamilton is the living example that good guys CAN finish first!! He is an Olympic Champion, cancer survivor, television broadcaster, motivational speaker, author, husband/father and eternal optimist! During his figure skating career, Hamilton\'s list of achievements includes his Olympic gold medal, over 70 titles, awards, and honors. In 1990, Hamilton was inducted into the United States Olympic Hall of Fame and in that same year, he became a member of the World Figure Skating Hall of Fame. Following his mother\'s passing from and his own survival of testicular cancer, Hamilton launched the Scott Hamilton CARES Foundation (Cancer Alliance for Research, Education and Survivorship) in 2014, with a mission to improve cancer patient survivorship by supporting world class cancer research and the highest quality patient treatment and care. The same year, he founded the Scott Hamilton Skating Academy, in partnership with the NHL\'s Nashville Predators, at Ford Ice Centers in Antioch and Bellevue, TN, to offer students programs to help them fall in love with ice skating.
Schedule
Here are a few of the great speakers next on the schedule.
Niki Hardy
---
AUTHOR & SPEAKER
FAITH & PRAYER
Steve Fee
---
ARTIST & SONGWRITER
FAITH & PRAYER
David Dietrich
---
PRODUCER & DIRECTOR
FAITH & PRAYER
Robbie Kellman Baxter
---
FOUNDER OF PENINSULA STRATEGIES LLC
WORK & BUSINESS
Amanda Tress
---
FOUNDER OF FASTER WAY TO FAT LOSS
LIFE & PHYSICAL HEALTH
Allison Baggerly
---
FOUNDER OF INSPIRED BUDGET
HOME & PERSONAL FINANCE
Lauren Green
---
FOX NEWS CHANNEL'S CHIEF RELIGION CORRESPONDENT
FAITH & PRAYER
Andy Andrews
---
AUTHOR & SPEAKER
LIFE & INSPIRATION
Chris Norton
---
SPEAKER/AUTHOR/FOUNDER
LIFE & INSPIRATION