Barry Zito: Certainty is an Illusion
Apr 22, 2020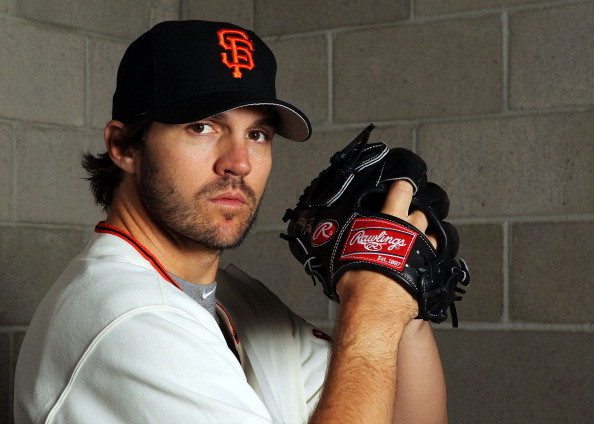 Watch this video with Barry Zito, Cy Young Award Winner and 15 year MLB player with two World Series Championships, where he discusses:
-replacing resistance with radical acceptance
-how to overcome codependency
-ways to deal with uncertainty and disappointment
Links
About
A native of Las Vegas, Nevada, Barry Zito relocated to San Diego, California with his family so he could pursue a career in baseball. He went pro in 1999, when he was drafted by the Oakland Athletics. Over the next seven seasons he stayed with the A's, having a career-making year in 2002 that led to him winning the Cy Young Award. He signed with the San Francisco Giants in 2007 and stayed with them through 2013, finishing off his professional career in 2015 back with the Oakland A's. Once he retired from baseball, he decided to pursue a career as a singer/songwriter. His debut EP, No Secrets, appeared in January 2017; it hit number 39 on Billboard's Country Album Sales chart and 15 on the Americana/Folk Album Sales chart.
Schedule
Here are a few of the great speakers next on the schedule.
Niki Hardy
---
AUTHOR & SPEAKER
FAITH & PRAYER
Steve Fee
---
ARTIST & SONGWRITER
FAITH & PRAYER
David Dietrich
---
PRODUCER & DIRECTOR
FAITH & PRAYER
Robbie Kellman Baxter
---
FOUNDER OF PENINSULA STRATEGIES LLC
WORK & BUSINESS
Amanda Tress
---
FOUNDER OF FASTER WAY TO FAT LOSS
LIFE & PHYSICAL HEALTH
Allison Baggerly
---
FOUNDER OF INSPIRED BUDGET
HOME & PERSONAL FINANCE
Lauren Green
---
FOX NEWS CHANNEL'S CHIEF RELIGION CORRESPONDENT
FAITH & PRAYER
Andy Andrews
---
AUTHOR & SPEAKER
LIFE & INSPIRATION
Chris Norton
---
SPEAKER/AUTHOR/FOUNDER
LIFE & INSPIRATION